The Board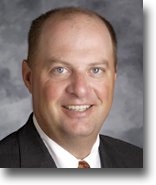 Donald Howell
dhowell@litcoolers.com
President
Howell, a native of Brewton, Alabama, is a partner at Lovoy, Summerville & Shelton, P.C. and a graduate of Auburn University. During his career, he's served organizations and companies with both domestic and international operations. He's been fishing since the age of 3, has taught fishing classes to youth groups and is a member of a number of outdoor organizations.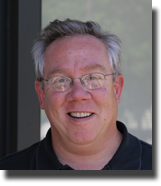 John Mazurkiewicz
jpmazurk@ameritech.net
Vice President
Mazurkiewicz has been involved in the business side of bass fishing for more than 25 years, handling media relations and marketing communications projects for major companies. He serves as chairman for the American Sportfishing Association's Communications and Marketing committee and is a member of the International Game Fish Association, Trout Unlimited, Federation of Fly Fishers, National Freshwater Fishing Hall of Fame and the American Fly Fishing Manufacturers Association. He lives in South Bend, Indiana.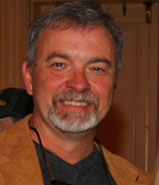 Steve Bowman
Steve.Bowman@JMOutdoors.com
Vice President
Steve Bowman is a 27-year veteran of outdoor writing. He's a lifelong angler and hunter. Formerly the outdoor editor of the Arkansas Democrat-Gazette and executive editor of ESPNOutdoors.com, Bowman now serves as the tournament editor for Bassmaster.com and executive editor for OutdoorChannel.com.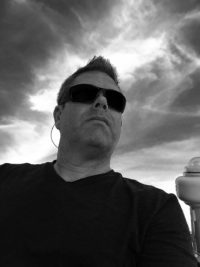 Daren Cole
daren.cole@navico.com
Treasurer/Secretary
Daren Cole has been with Navico since January 2010. His highest priority as Global Brand Director is to ensure that Navico delivers a vision of performance fishing electronics that allow anglers to make more out of their time on the water all the while benefiting from added value features and affordability.
Daren travels to multiple countries engaging with multiple stakeholders and sponsored tournament organizations in a complex multi-faceted buying environment.  Of course, taking the opportunity everywhere possible to fish and enjoy the passion shared with all who support the BFHOF.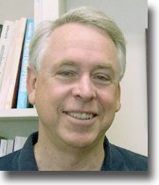 Hobson Bryan, Jr.
chbryan@gmail.com
Board Member
Hobson is a University of Alabama professor specializing in environmental policy. Much of his research and consulting is within the fishing industry.  He served two terms as a member of the BASS Advisory Board, is an avid bass tournament angler and fly fishes for trout and bonefish all over the world. He makes his home in Tuscaloosa, Alabama.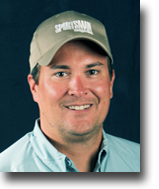 Tim Carini
tim.carini@imoutdoors.com
Board Member
Tim is one of the fast-growing group of young professional bass anglers in America. He's successfully competed on a number of the national tournament circuits, and also serves as the national advertising account executive for InterMedia Outdoors in Marietta, Ga. In this capacity, he's responsible for advertising sales for BassFan.com and Game & Fish magazines. He's also charged with helping InterMedia grow its brand awareness throughout the fishing and hunting markets. Carini's experience in social and digital media make him a great addition to the Bass Fishing Hall of Fame board as the Hall continues to grow its exposure in these fields.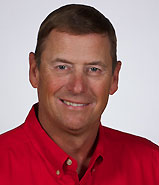 Gary Clouse
gclouse@phoenixbassboats.com
Board Member
Gary Clouse is president and founder of Phoenix Boat Company in Winchester, Tenn. Clouse started fishing in his teens, competed on the Bassmaster Tour in the 1980s and claims more than 30 years of experience in the bass-fishing and boating industries. He currently fishes the Bassmaster Opens and Professional Anglers Association tournaments and was the 2012 PAA Angler of the Year. He makes his home in Nashville, Tenn.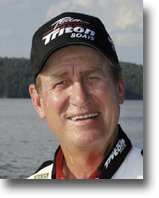 Guy Eaker, Sr.
guyeaker@guyeaker.com
Board Member
Eaker is a professional fisherman & noted fishing instructor. Across his career, he won the 1994 BASS Texas Invitational, qualified for 10 Bassmaster Classics and pocketed over $1 million in career winnings. He makes his home in Cherryville, N.C. and is on a leave of absence from the board for the 2013 calendar year.

Gene Gilliland
Board Member
Gene Gilliland, a widely respected bass biologist and conservation advocate spent 32 years as a bass research biologist and eventually Assistant Chief of Fisheries for the Oklahoma Department of Wildlife Conservation.  Now as B.A.S.S. National Conservation Director, he represents America's bass anglers on national boards and councils involved in resource conservation.  In addition, he advises and mentors the 47 B.A.S.S. Nation state conservation directors and works to build solid relationships with state fishery management agencies.  Having authored "Keeping Bass Alive, a Guidebook for Tournament Anglers and Organizers," he is also responsible for maintaining and improving fish care practices on each of the Bassmaster tournament circuits.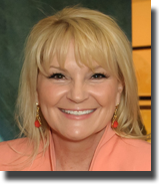 Mandy Murski
Mandy@Murskibreeding.com
Board Member
Mandy Murski was appointed to the board in 2011 to fill the vacancy left by the unexpected death of her husband, Ray, a Hall inductee (2005).  Mandy is the owner of the prestigious Murski Breeding Sales Co. of Dallas, Texas. The group currently employs 50 sales representatives and support personnel representing major hunting and fishing-tackle companies in 37 states and territories. In 1995, Ray Murski bought Strike King Lure Co. and today Strike King is one of the leading lure companies in the world.
Jeff Pontius
pontius@zebco.com
Board Member
Pontius has been president of Zebco Brands since 1998 – a company that serves all types of anglers, from beginners to experts, with products under the brands of Zebco, Rhino, Quantum, Fin-Nor, Van Staal, Cajun and William Joseph. He's active in a number of industry associations and currently serves on the boards of the American Sportfishing Association and Recreational Boating and Fishing Foundation. He previously served as chairman of both boards. He resides in Tulsa, Oklahoma.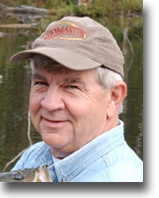 Dave Precht
dprecht@bassmaster.com
Board Member
Dave Precht is a 30-plus-year veteran of outdoor writing and a lifelong angler. He's senior director of publications for B.A.S.S. in Orlando, Florida. He began his career as outdoor editor of the Houston Post in 1976 and joined B.A.S.S. in 1979 as staff writer and director of the B.A.S.S. News Service. He served as editor of Bassmaster Magazine from 1984 until 2003, when he was named editor-in-chief.